● MLVOC Offers Premium Travel Pillow To Help Customers With a Relaxed Free Break.
● Our Mission Is To Provide You Stylish And Free Comfortable Trip Pillows. We're Growing Rapidly Since 2016 As a Reliable Strong Seller.
● Customers Satisfactory Is Our First Priority.Welcome To Experience Our Memory Foam Travel Pillow.
Tailored for travelers by plane, train, car
To have a wonderful dreamy and happy journey, how important is a short rest during the journey, MLVOC travel pillow will be an indispensable good partner in your journey!

It can be customized to the seating position – aisle, middle or window seat.

Provides peripheral support for the neck and chin and provides a quality, restful and comfortable sleep.

Prevent embarrassing situations caused by resting your head on the shoulder of the passenger sitting next to you…

Easy to carry and save space.
360° surround support to prevent the chin from sagging forward.

The unique shape gives you a feeling of comfort and security.

Soft touch for a pleasant experience on long journeys.

High quality durable fabric that lasts for a long time.

Small size, easy to carry, and the pillow case is removable and machine washable.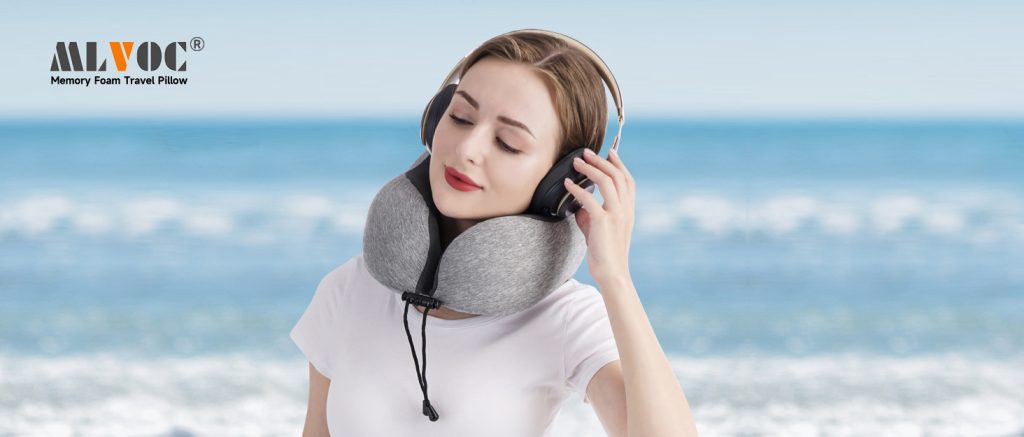 It is very suitable for use during vacation. It can not only prompt you to take a short nap, but also enjoy the music time leisurely. What a pleasant vacation!

Enjoy our premium memory foam travel pillow. Luxurious memory foam padding with 5-second rebound technology is comfortable and durable, cushioning the body and relieving painful pressure points for ultimate relaxation.
Ergonomically designed, the line of the travel pillow is more suitable for the curvature of the neck. It is specially designed for you at home to play games, read books, watch TV, take a nap, and close your eyes to rest.

It can better help your neck get more relaxation and keep the neck in a healthy state.

Provides a pleasant warm touch to the neck when the body is not in motion.

Made of high quality fabric with smooth and soft texture.

Small size, easy to carry, and the pillow case is removable and machine washable. Mark
Great firm pillow, prevents neck pain but a little hard to repack
I'm a chronic plane sleeper.... give me a moment and I'm out before we take off. This thing its pretty stiff be actually holds my fat head up in any direction (usually neck pillows don't do anything when it falls forwards) though I find it tends to run a little warm. The pillow does also need to be somewhat tight to work well. Putting it back into the bag is tricky but definitely doable with a bit of force. Victoria Burgamy
SO COMFY!!!
This is the one. The fit was snug but not too tight or high up on the neck, it was easy to travel with, didn't get too hot with wear, and held up very well with me carrying it along throughout the airport and bus rides. I slept for a solid 3 hours on the plane with this on and I had no neck pain. Eddie Anskis
Great for the money!
Cheap and comfortable! Use it about 3 times a month and is great!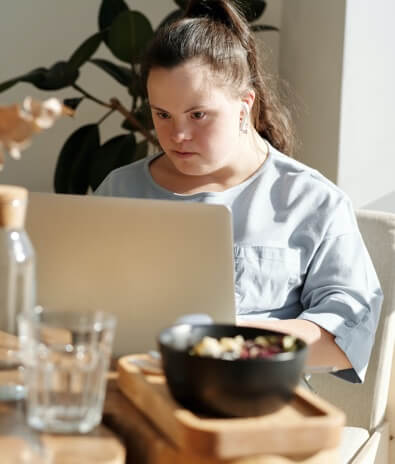 For questions about our products or services,
fill out this contact form. We would love to hear from you!